The Vietnamese oud is considered one of the best types of oud that has swept the Arab markets and has a special love among oud and incense lovers, especially in the Kingdom of Saudi Arabia. This is mainly due to its inherent quality, which made it a competitor to other types of oud spread in the markets. Oud in the Vietnamese state of Ha Tinh and Nha Trang.
Characteristics and advantages of Vietnamese Oud chips:
Vietnamese Oud chips are characterized by a fragrant woody scent and super fragrant
Detergent chips are good cleaning, light weight and do not need a strong fire for use.
It is suitable for perfuming the house on a daily basis, offices and occasions, and it is also suitable for presenting it as a special gift to your loved ones and friends.
When used, the smell lasts from five to eight hours.
How to extract Vietnamese Oud chips:
The worker cuts and holes in the younger trees from 15 to 17 years old.
It puts some stimuli for insects to attract them and settle on those holes, and this is what leads to the multiplication of fungi inside those wounds that were made on the tree.
As a means of defense against fungi, the tree secretes an aromatic resin liquid, in order to finally produce this fungal layer without the need for cutting trees, which the Vietnamese government has criminalized cutting.
How to use Vietnamese agarwood chips:
You ignite the coal in the fumigation censer and let it burn well until ash forms on top of it.
Take a medium-sized piece of Vietnamese Oud chips and place it on top of the coal.
The chips contain a light-colored side and a dark side. When using it, the light side must be placed in the direction of the ember.
Use it on quiet charcoal, not too hot.
What are the benefits of using Vietnamese oud chips?
When used, the Vietnamese Oud helps a person to relax, calm the nerves, and relieve stress.
Works to make your home and office always smell good.
A fragrant smell that lasts in clothes for long times, due to its great saturation with fat.
Where can I get high quality Vietnamese agarwood chips?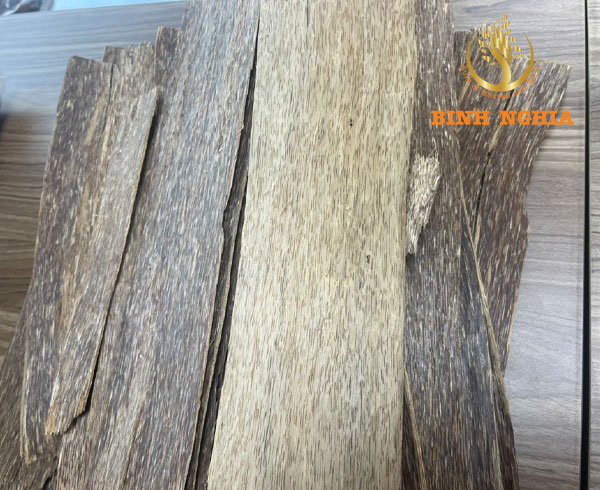 Welcome to Binh Nghia Company
Binh Nghia Co., Ltd. is one of the leading agarwood production companies.
Now over decades of experience Binh Nghia Co., Ltd. has become one of the world's leading Oud producers.
Our products are 100% organic. Our factory is the largest in Vietnam for the production of agarwood. We specialize in this field for 40 years and the stability of raw materials for production is of good quality and quite competitive.
We are proud to be the leading manufacturer and supplier of Agarwood / Oud Oil, Chips, Incense, Resin, Sanai, Powder and Accessories. Our Agarwood has been on the worldwide market since the 1980s and we have brought much more Scent of Vietnam to every corner beyond the Middle East. It is our great honor to be part of your precious culture in every moment of life, and your precious health benefits as well.